This is my first time participating in Fix-it-Friday on the fabulous
I ♥ Faces
photography blog. Every Friday an image is posted, and the ladies at I ♥ Faces ask their contributors to "Fix it up" and explain how they did it.
The readers are also asked to play along! You can see all of the contributors "before" and "afters"
HERE :)
This is the image for week #14 "Ponytail Princess"
BEFORE
AFTER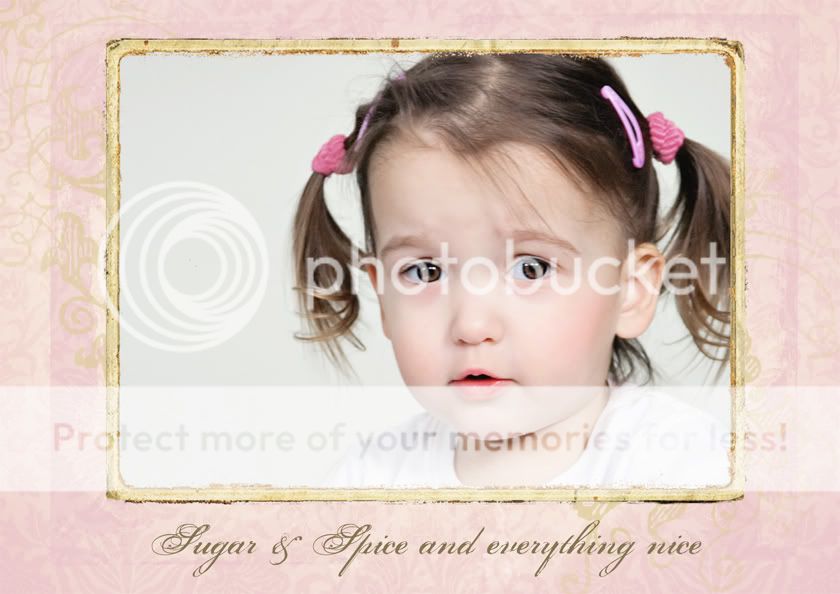 When I first looked at the photo I knew that it would not be too hard because this little girl is SUCH a cutie pie!
I also knew that I wanted it to have a "vintage" look when I was finished.
So, this is what I did;
1. Dodged the catch lights & iris (I didn't do anything with the eye whites). I use "screen" with a layer mask to achieve this. I like this option because it is non destructive.
2. Burned the eyelashes & pupils. I use "multiply" with a layer mask for this.
3. Unsharp mask & layer mask to sharpen eyes.
4. Simple "S" in a curves adjustment layer.
5. Levels adjustment layer to lift mid tones to brighten the white wall & the little girls face.
6. Cropped in a landscape format going about 3 inches past my actual canvas on the left.
7. Used the Rectangular Marquee tool and grabbed some of the white wall on the left & used the Free Transform tool to stretch it on to the empty canvas that I created when I cropped the image.
8. Cloned out the couch.
9. Used a Nik filter "Pastel" at 20%.
10. Created a new layer & filled it with white. Reduced the opacity to about 10% to give the image a "powder like" look.
11. Hugh & Saturation" adjustment layer to saturate her lips.
12. Second Hugh & Saturation adj. layer to tone down the pink on her pony tail holders.
13. Grabbed a soft brush in "color" mode at 20%. Chose a color from her lips and lightly brushed her cheeks.
14. Put the image in one of my card templates.
Gosh...I hope I didn't forget anything!